For men and women alike, one of the most dreaded signs of aging is thinning hair, bald spots, and a receding hairline – but for so many people, hair loss happens before they even expect it. Losing your hair can be a severe blow to your self-confidence, affecting not just how you feel about yourself, but also how other people see you. Thinning hair doesn't just make you look older, but it also impacts your overall vitality and, all too often, your attractiveness.
Luckily, you can show balding who's boss with one of the innovative hair regeneration experiences available from Focal Point Vitality. We won't just restore your thinning hair; we'll help it look better than ever before. We take an in-depth approach to evaluate your follicles at a microscopic level, allowing us to create a tailored treatment approach that will deliver incredible results.
Focal Point Salon & Spa offers a comprehensive selection of services that will take your experience to the next level – from our exclusive head spa to complimentary haircuts; it's all part of being our guest. With your newly thick, healthy, and lustrous locks, you'll have a renewed lease on life and be ready to conquer any challenge that comes your way.
What Causes Hair Loss?
Most people assume that hair loss is an inevitable part of getting older, but there are actually a few different factors that can play a role in the process. For many individuals, their hair starts to thin or recede well before the age of 30 – in fact, you might be facing hair loss long before your first wrinkle shows up. Hair loss is a frustrating source of embarrassment for its victims, and it can be caused by a variety of reasons, including:
Genetics
Your genes affect just about every aspect of your appearance, including when you start to experience hair loss. If you look back at previous generations of your family, the odds are that you'll notice a clear pattern when it comes to their hair. For women for example, pattern hair loss related to genetics becomes a problem in more than half the population. Hair loss from genetics can start as early as your young twenties.
When you're dealing with genetic hair loss, the follicles on your scalp often simply shut down for business. You might see that your usually thick hair is replaced by fragile, baby-fine hair, or you might see bald spots emerge in certain areas. Typically, the shedding will increase – but instead of being filled in by healthy hair, the loss is often never recuperated.
Environmental and Medical Factors
For some people, medical conditions can be the culprit behind significant hair loss. Even your everyday diet and stress levels can trigger severe hair loss. Your follicles might be relatively functional, but your hair is simply falling out at a faster rate than it can effectively grow back.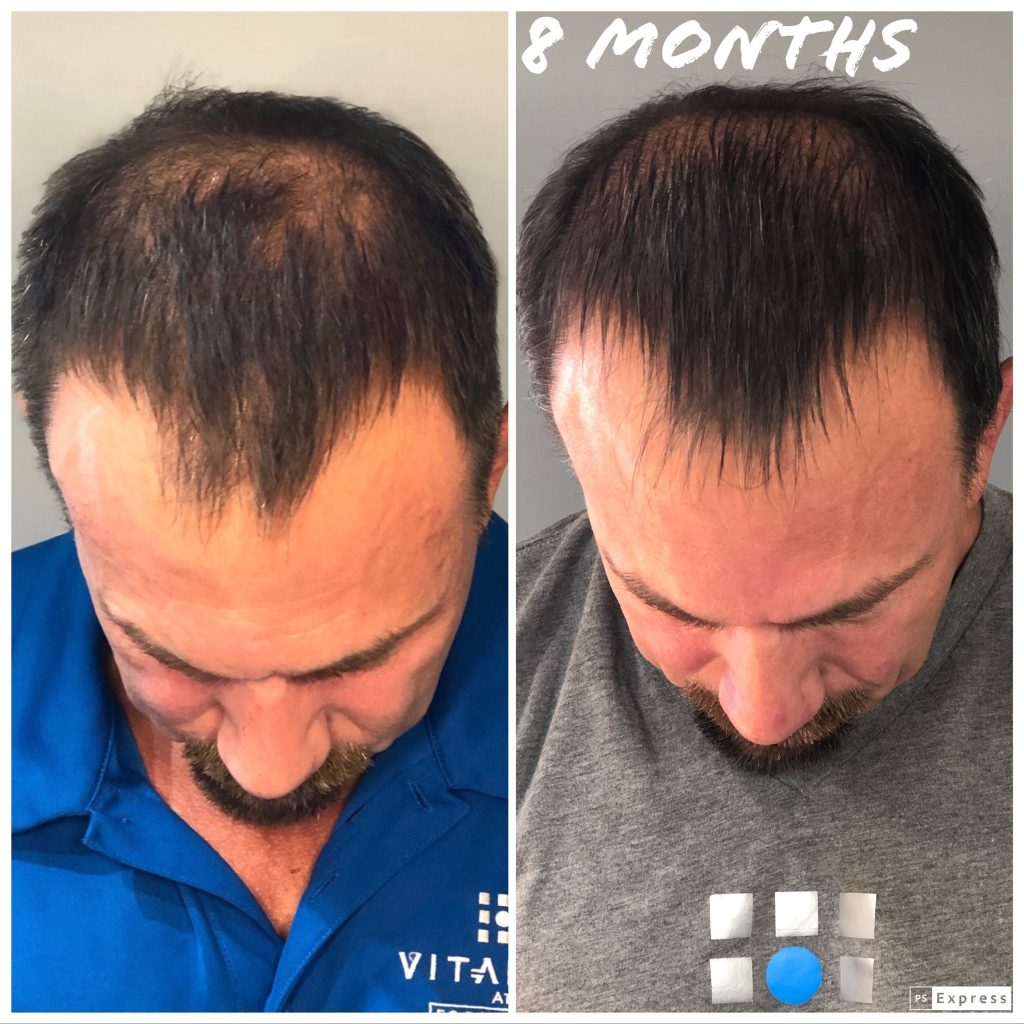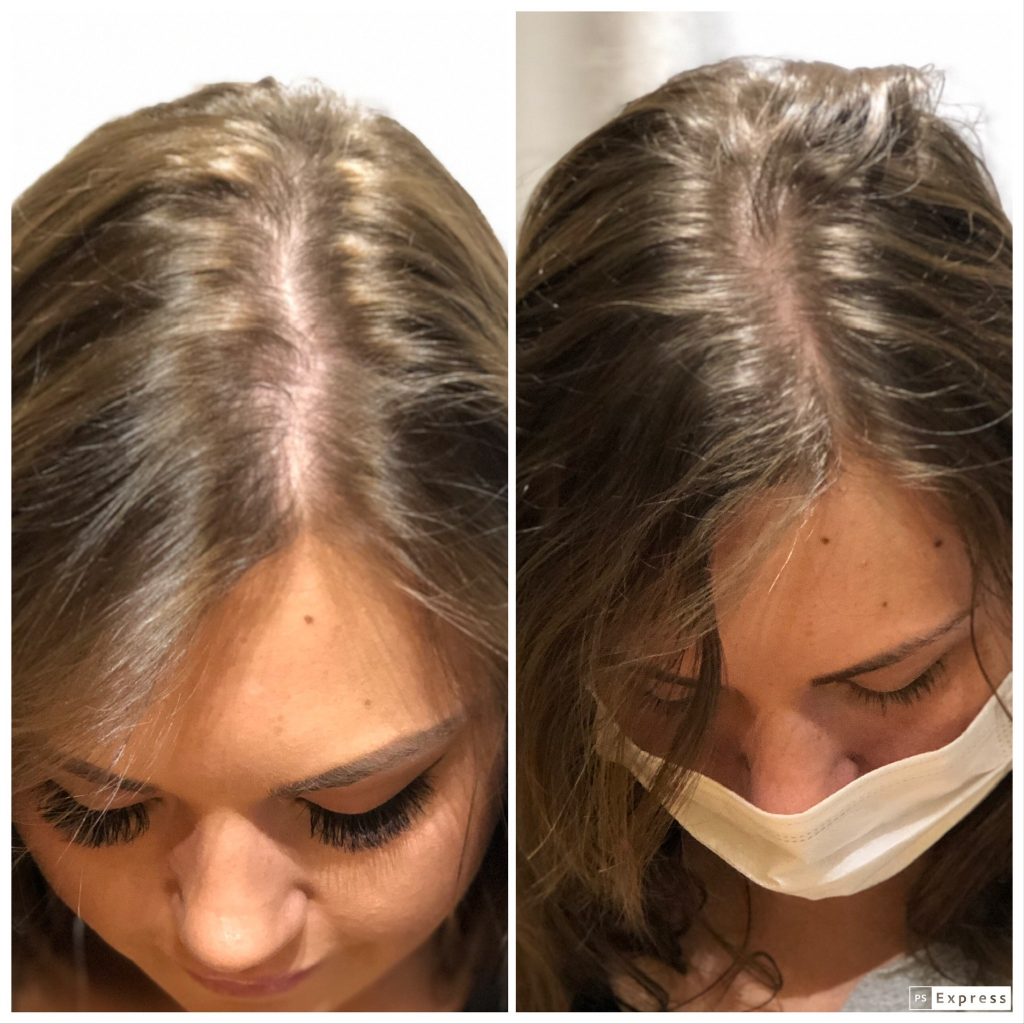 How Focal Point Salon & Spa Helps You Get the Hair You've Been Dreaming Of
Our follicle nutrient treatment offers a wide range of options for resolving common problems like thinning hair, receding hairlines, and bald spots. Unlike other hair regeneration providers in Phoenix and Scottsdale, Focal Point Salon & Spa focuses on tailoring a treatment that successfully addresses your specific needs – which makes your results that much more amazing.
First, our experts will do a microscopic assessment of your hair follicles to confirm that you are a good candidate for the service. Once we've determined that follicle nutrient treatment is the right fit, we'll build a personalized plan that incorporates services like our FDA-approved process for PRP (platelet-rich plasma), growth factor, and exosome treatments. While other valley hair regeneration clinics are limited to a single, cookie-cutter option, Focal Point has the widest variety of treatments in the Phoenix Metro area, including:
The Focal Point Salon & Spa head spa, which helps cleanse your scalp to eliminate toxins
Microneedling with Growth Factors
PRP
Exosomes
Medical-grade peptides
Throughout your hair regeneration experience, you can expect regular follow-ups to measure your progress. At every stage of the process, Focal Point Salon & Spa taps into a combination of our salon and spa, medical esthetics, and our Focal Point Vitality doctor-delivered services to make sure that you have the best chance for an incredibly full, healthy head of hair.
The Benefits of Hair Regeneration
For anyone experiencing hair loss, the good news is that you aren't alone – and there are excellent options for resolving the embarrassing problem. Hair regeneration has seen significant advancements in recent years. Here are just a few of the benefits of hair regeneration that our guests can experience:
Dramatically thicker hair
Healthier hair
Improved hair texture
No more bald spots or a receding hairline
Hair follicles that receive a "jump-start" to produce natural hair
Virtually no recovery or downtime required
Hair Regeneration for Men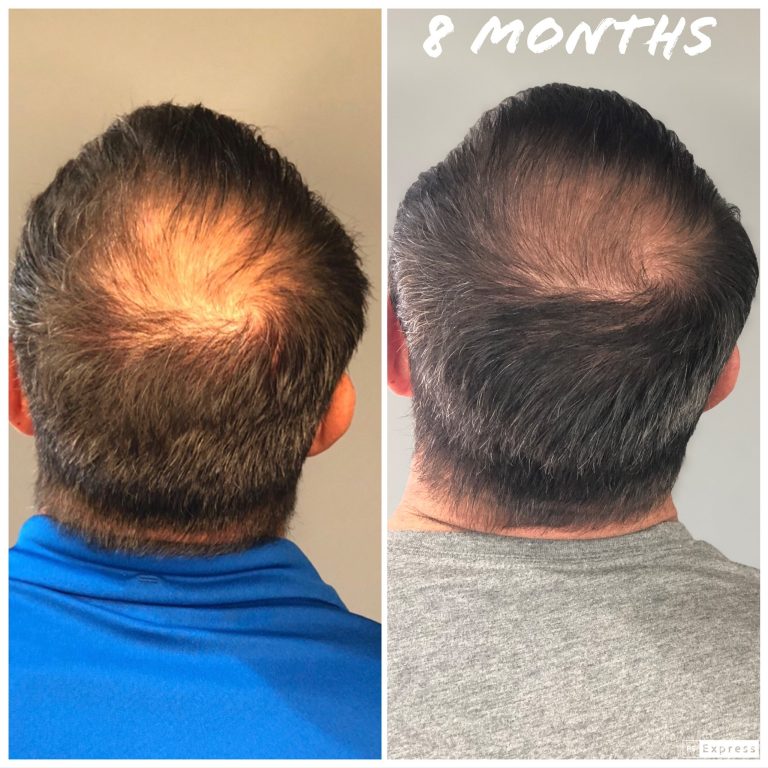 For men, the most common hair loss issue is called "male pattern baldness." Usually, this is a problem that you inherit from one or both of your parents and determines where and how severe your hair loss will be. Many of our male guests are experiencing hair loss at the back of their head, or near their temples. The result? An unattractive, patchy head of hair that is basically impossible to hide.
Hair loss in men can also impact facial hair, preventing sufferers from growing a full, attractive beard or mustache. Hair regeneration for facial hair is another popular service at Focal Point Vitality and can help you achieve the manly beard, mustache, or goatee you've always wanted.
Hair Regeneration for Women
Most women don't expect to deal with hair loss, but it's actually surprisingly common. Usually, female hair loss leads to thinning all over the top and back of the head. You might not notice its effects until one day when you suddenly realize that your hair is thin, limp, and depressingly unhealthy.
As a woman, you can also see hair loss occur in your eyebrow area. Today, full, gorgeously-shaped eyebrows are a must – but aging or over-plucking can leave you with thin, uneven brows. Hair regeneration techniques may be able to help revive your eyebrows to their former beauty.
Are You a Good Candidate for Hair Regeneration in Phoenix & Scottsdale?
If you're wondering if Arizona hair regeneration treatments are right for you, Focal Point Vitality can help. We provide personalized consultations for hair regeneration and are happy to discuss the best treatment options to suit your individual needs. Because we'll conduct a microscopic evaluation of your hair follicles, you'll have the advantage of knowing exactly what your scalp needs for hair regeneration success – and an expert team ready to help you get your best possible results. Virtually all our guests experiencing hair loss are excellent candidates for our effective, non-invasive hair regeneration treatments.
Learn How Hair Regeneration Can Change Your Look and Your Life
Don't fall victim to the effects of hair loss – with Focal Point Vitality's innovation treatments for hair regeneration in Scottsdale, Phoenix, and the Valley; you don't have to accept a bald or patchy future. Whether you're in your early 20s or well into your advanced years, there's no reason to give up on having a gorgeously full, healthy head of hair. Today's advanced hair regeneration treatments have made it easier than ever to enjoy an attractive mane despite what your genes or age have in store.
Focal Point Vitality is an experienced provider in Phoenix for hair regeneration treatments, giving our guests an effective way to achieve a youthful head of hair. Because our team is highly-trained and has access to the best in hair regeneration technology, we can provide customized treatment plans to suit your individual needs and hair goals.
Forget about accepting a receding hairline, bald spots, or thinning hair – when you come to Focal Point Vitality for hair regeneration , your only regret will be waiting so long to see us. You'll feel younger, more confident, and ready to tackle just about anything… that's the power of incredible hair. Plus, since Focal Point provides a huge selection of professional treatments, it's not just your hair that will look great. With a comprehensive plan designed just for you, tackling everything from thinning hair to unwanted weight or wrinkles, you'll be looking and feeling better than you ever have before.
For more information about the hair regeneration and how it can transform your appearance for the better, it's time to schedule a consultation at Focal Point Vitality today.