The Focal Point Salon & Spa Staff
Have you had the pleasure of a truly wonderful and relaxing salon visit? At Focal Point Salon & Spa, we value our clients greatly. Therefore, we select our staff carefully to ensure you will have the highest treatment possible. Our experienced professionals have the talent, skill, and education necessary to give you the best hair look on a consistent basis. Your new stylist will soon become your trusted advisor. If you feel you may benefit from some hair treatments, we can offer advice and suggestions, using professional-grade products on your hair at all times.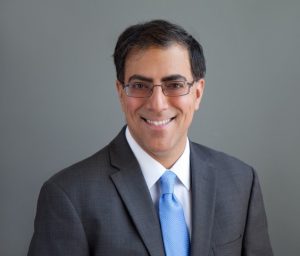 Dr. Taghizadeh-MD FACS
Medical Director
Hello there, I'm Dr. Taghizadeh, but my staff and most of my patients refer to me as Dr. T. I'm glad that you've chosen our practice to take care of your medical esthetics needs. I've come to Phoenix with the goal of providing exceptional care to all guests. When you entrust our practice with your needs, rest assured that our entire team is dedicated to providing the proper course of treatment for your needs. We also take pride in offering the latest procedures and techniques available in the medical cosmetic industry. I'm constantly interfacing with some of the country's most prominent cosmetic device and product manufacturers to stay on top of the newest devices and treatments on the market and find new, innovative ways to help guests look their best.
Arora
Hair Health Expert/Stylist
Arora graduated from the East Valley Institute of Technology at the same time as she graduated High School, can you say "overachiever" :). She also completed an extensive year-long apprenticeship program. Her love for the industry was driven from prior self-image issues and she wanted to have the ability to provide an outlet of beauty to her guests. Arora's expertise is in doing creative color, updos, highlights, balayage, and platinum hair. Arora believes in working with her guests to educate them on all possible options and developing a bond for great results and a great relationship.
Samie
Stylist
Samie is an Arizona native and a third generation Cave Creeker. Her goal is to make everyone fall in love with their hair upon leaving her chair. With her lively personality, it's hard to be in her presence without smiling! Samie is a certified master of hair extensions and specializes in all extension methods. Since getting her license in 2011, she has been able to specialize in men's cuts, women's cuts & trendy colors & styles, and make-up. Looking to find that confidence back in yourself? Schedule your next appointment with Samie and let this little country girl give you some big city hair love!
Martha
Laser Technician
Martha is a Certified Laser Technician that graduated from the prestigious Arizona Southwest Institute of Natural Aesthetics. She has extensive experience in corrective skincare treatments and strives to provide education to her guests. Martha believes education is the key foundation to having glowing skin and long-term success. She loves spending time with her family and investing in herself to be on the cutting edge of new skincare treatments.
Melissa
Cosmetic Injector
Melissa's passion for the aesthetic business started at a young age and this led her to her career choice that has been fueled by a passion for anti-aging and cosmetic medicine. Melissa is a Master Cosmetic Injector, Licensed Master Esthetician, Certified Medical Laser Tech and Instructor with over 28 years of experience. She has the drive and motivation to invest herself in all areas of a practice and to exceed expectations. Melissa's professional goal is to provide a comprehensive assessment of the client's needs by offering safe, effective treatments where she has great respect and passion for the industry and she is always looking for opportunities to learn and grow.
Aleeca
Guest Relations
Alyssa is our Guest Relations leader & has over 20 years of customer service experience. She is our very impressive first impression & the main point of contact for our guests here at Focal Point. Alyssa leads the team from booking your appointment, setting you at ease while entering in your private, personal, patient information, to lastly checking you out & making sure you have had the very best experience while under our roof. You will absolutely love her as much as we all do!!!
Now Hiring Experienced Stylist
Email resume to [email protected]
Must have 6 months experience behind the chair with cut & color