Do you ever wish you could transform your skin's look and feel without going under the knife? We've all seen the dramatic results that plastic surgery can offer, but for many of us, that's just not an option we're ready to consider. But what if there was a way to completely refresh your complexion with virtually zero downtime, no risks, and gorgeous results? Good news – The best skin of your life could be just a treatment away with innovative skin rejuvenation services from The Salon & Spa at Focal Point.
The secret to the baby-soft skin flaunted by celebrities and supermodels is no longer surgery; now, skin rejuvenation is the best way to gracefully age like a superstar. As a top-rated provider of anti-aging treatments in Scottsdale, Focal Point is the ultimate destination for rolling back the clock on your skin. Here, you can take advantage of the latest in aesthetics technology to finally say goodbye to unwanted wrinkles, fine lines, sun damage, and more.
What is the Meaning of "Skin Rejuvenation"?
"Skin rejuvenation" is a broad beauty category that can include anything from at-home products to professional treatments and procedures. When we talk about "skin rejuvenation" at Focal Point, we're referring to our series of services specifically designed to breathe new life into your complexion.
There are many kinds of skin rejuvenation, such as our popular laser and Intense Pulse Light (IPL) treatments. Other options for revitalizing your skin at Focal Point can include chemical peels, microneedling, signature facials or even injectable fillers. Together, they can have impressively effective results that will leave your friends wondering exactly how you're looking decades younger.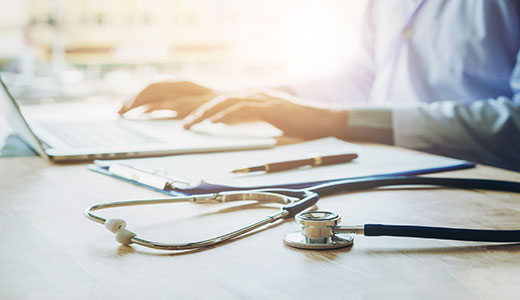 How Does Skin Rejuvenation Work?
Our skin rejuvenation treatments are based on proven aesthetic technologies, so you can be confident that you'll walk out with noticeable results. At The Salon & Spa at Focal Point, we don't offer our guests any service that we don't personally love – in fact, plenty of our staff use our treatments as their go-to weapon against aging.
Skin resurfacing works by stimulating your skin's natural processes, and acting as a catalyst for collagen, elastin, and hyaluronic acid. Because these elements are the secret ingredients to smooth, firm, and healthy skin, ramping up their production is a simple and effective way to turn back time. Your body already knows what to do; we're just helping it do it better and more efficiently, in a way that skin creams and serums can't do alone.
What is the Best Skin Rejuvenation Treatment?
When it comes to pinpointing the best of anything in the beauty world, it can be tough to get a single straight answer – and that's because there's no single option that's ideal for everyone. For example, you and your friend may not agree on the 'perfect' mascara or eye cream, since each of you may experience optimal results from different products. This is very much like a skin rejuvenation treatment. There's no 'one size fits all' approach. There's a custom treatment developed just for you, to ensure stellar results.
That's why the first step of visiting our Scottsdale spa and salonmedspa is an in-depth consultation, which focuses on creating a personalized treatment plan just for you. Not only will we break down your vision of perfect skin, to get a better understanding of exactly what you want out of your Focal Point experience, but we'll also leverage our extensive knowledge to stop your biggest skin complaints in their tracks.
Using the advanced SkinScope, we can get a clear picture of complexion that's more than just skin deep. Even though some conditions are easy to see in everyday light, there are plenty of underlying issues that you can't see with the naked eye. Unfortunately, these sneaky skin conditions can easily contribute to rapid aging, uneven skin tone, poor texture, and more. Our SkinScope gives us the advantage of two light modes, a "daylight" simulation, and an LED-UV light. Not only can we make a better diagnosis and treatment plan for you, but you'll be able to track your progress with every treatment.
When you're looking for skin rejuvenation in Phoenix, Scottsdale, and the surrounding Valley, it can be tough to know exactly where to go. Throughout Phoenix, salons and spas are on virtually every corner – but Focal Point takes pride in outshining them all. Our experience and selection of services goes far and above what you can find at other Valley spas, and there's nothing that's quite like being part of the Focal Point family.
The last thing you want is to end up at a spa that's selling you expensive treatments and products you don't want or need, only to send you home with disappointing results. When we founded our Phoenix spa and salon, our mission was to create a welcoming, inviting space where guests could feel right at home. Not only do we have the best skin rejuvenation treatment options in the industry, but our team is dedicated to treating every guest like a valued friend, not just another dollar sign.
Skin Rejuvenation and Skin Tightening Services Available from Focal Point
Focal Point is a leading provider of skin rejuvenation treatments in the Valley, helping guests unlock the best version of themselves with the ultimate in aesthetic technology. From the moment you walk through our doors, you'll receive the ultimate in caring and compassionate treatment.
Not only do we firmly believe in the value of the latest advancements in anti-aging and cosmetic treatments, but our entire team is dedicated to providing you with an experience that you love. Regardless of the anti-aging services you choose, we promise that you'll leave our Scottsdale salon and spa feeling like a new you: confident, gorgeous, and ready to take on the world.
One of the most common questions we receive from guests is, "How can I rejuvenate my skin?" Each and every time, our answer is simple: the secret to a youthful glow is an anti-aging regimen that's been tailored specifically to suit your needs. That's why every Focal Point guest receives customized treatment recommendations designed to address their unique concerns and beauty goals. Depending on your initial consultation, you may discover that one of the following services are right for you.
Venus Versa™ Treatment
Like a cosmetic time machine that turns back the clock on your skin, the Venus Versa™ treatment is an innovative new option for restoring a beautifully youthful complexion.
What is the Tribella Treatment?
As you get older, your body produces less collagen, which leads to lax skin, crow's feet, laugh lines, and other signs of aging. Focal Point Salon & Spa offers the leader in this technology called Venus Versa™.
The Tribella treatment is a non-invasive anti-aging treatment that works to firm up sagging skin and diminish fine lines and wrinkles by using heat to boost collagen production. This helps to restore a more youthful, refreshed appearance. It's also become a popular choice for fighting back against stubborn acne, as part of a personalized treatment plan.
The treatment uses the Venus Versa™ which is powered by (MP)² technology, which combines Multi-Polar Radio Frequency and Pulsed Electro Magnetic Fields. Together, these two technologies produce uniform heat under the skin's surface, creating the rebuilding of collagen, elastin, and Hyaluronic acid.
How Does Venus Versa™ Work?
Skin tightening and wrinkle reduction occur because the radio frequency causes a thermal reaction in the tissue, stimulating the body's natural healing response. This restoring response causes new collagen to form, along with the increased production of fibroblasts and new elastin fibers, which results in firmer, smoother skin that looks noticeably more youthful. It is safe for all skin tones, and the results are a very comfortable procedure with no downtime.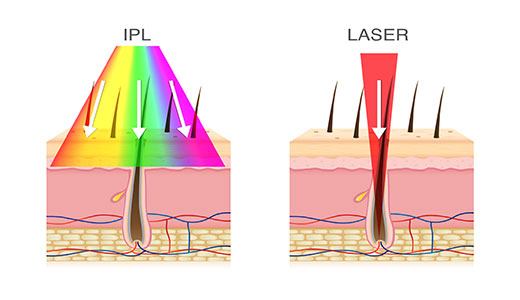 How Long is the Treatment?
A typical treatment program consists of 2 – 3 sessions, usually lasting around 30 60 minutes, depending on the area being treated. Sun Damage Treatment
Sun damage, brown spots, and other discoloration issues can seriously deplete your confidence, especially when covering them with makeup simply doesn't work. If you've ever found yourself layering on a concealer in an attempt to hide sun damage, only to find that you're facing a serious case of "cake face," our Scottsdale sun damage treatments is the solution to your problems.
But thanks to Intense Pulse Light (IPL) technology, you can reclaim your smooth, even skin tone and texture with a treatment from Focal Point. In addition to repairing sun damage, IPL also delivers effective results when it comes to reducing wrinkles, fine lines, and visible veins – what more could you want?
What is Intense Pulse Light (IPL)?
Intense Pulse Light (IPL) is a process that reduces visible signs of premature aging, such as fine lines and wrinkles, sun damage, brown spots, visible veins, and discoloration. The result is a noticeably clearer, brighter skin with a more even, younger-looking complexion.
Focal Point Salon & Spa offers the leader in this technology called the Venus Versa™. Venus Versa skin rejuvenation is a powerful, virtually pain-free Intense Pulsed Light treatment enhanced with advanced SmartPulse™ technology.
Is There Downtime?
After the treatment, there may be a minor degree of redness and puffiness to the skin, with some tingling discomfort that usually disappears within 1 hour to 2 days. You may apply makeup immediately and return to your regular daily activities with no "downtime".