Focal Point's Head Spa is the first Head Spa in Arizona AND the first in the Country to combine both Cosmetology & Medical Aesthetics to optimize scalp health & hair regrowth. Our organic sessions are designed to analyze the scalp & hair with a microscope. Then by using steam mist technology, we are able to stimulate the scalp to allow active ingredients to be absorbed to help repair any damage, all while allowing you to find internal balance. Results can vary.
The scalp facial is one of the newest ways to maintain an amazing head of hair. This exciting method for promoting healthy hair is the perfect addition to a spa day that caters to your hair and head. The professional analysis step allows for targeted use of healing products catered to your scalp. Book a session as part of your hair care, along with your regular hair appointments.
Why Is Scalp Health Important?
The scalp is an often-overlooked part of the body that is foundational to a pleasant appearance. As it is covered in hair follicles, it is important to keep in good condition to facilitate hair growth. Age is one of the factors that lead to the decreasing growth of hair follicles; however, poorly maintained hair follicles can also hamper hair growth. This scalp treatment is designed specifically to address these problems, leaving your scalp in good condition. The products used at Focal Point Salon are tailored to each client, addressing a dry scalp, oily scalp, and buildup as needed to leave the area clean, moisturized, and ready to style.
Pamper Yourself With a Scalp Treatment
A spa treatment for your scalp is an advanced way to take control of your hair's condition by unclogging follicles and increasing circulation to the area. After the scalp massage, hair mask, and other steps, the top of your head will be revitalized. Improved circulation and removal of debris will leave hair follicles ready to add growth to your hair. Follicles determine hair growth through a cycle of growing and non-growing periods. Shiny, luxurious hair grows out of well-maintained and healthy scalps. Use this care method to maintain your luscious locks and keep the skin on your scalp clear and touchable.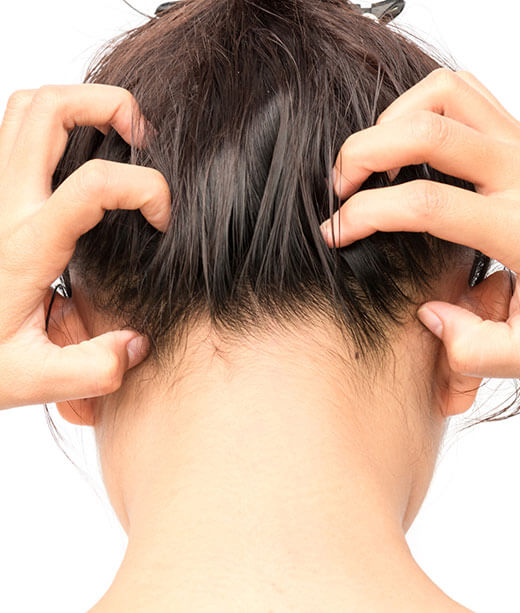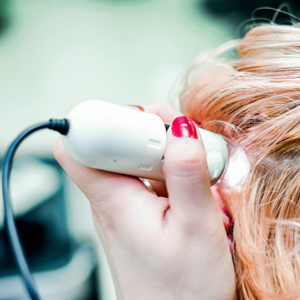 Step 1: Guest Consultation
Professionally trained technicians use cutting-edge technology to analyze the scalp and hair with a microscopic device to diagnose and develop the proper treatment.
Step 2: Detoxify & Purify Treatment
Using steam technology and organic serums, the treatment will focus on the following:
Removal of toxic buildup on the scalp and hair roots
Soothing organic remedies for dry or oily scalp
Clarifies multiple causing factors of dandruff
Regeneration of healthy hair follicles
Step 3: Scalp Massage
Using traditional Japanese methods, the relaxing massage will help release any stress and increase the circulation of the lymphatic system. This is done by focusing on key pressure points on the scalp and neck areas.
Step 4: Shampoo & Conditioning
Products are selected based on the guest's scalp and hair needs
Step 5: Organic Hair Mask
100% biodynamic plant-based hair treatments nourish the scalp to provide key components for health and rebuilding.
Step 6: Analyze & Blowdry
Each guest will have their scalp and hair re-analyzed at the end of the treatment to review the progression and to do any final touches, such as a blowout.