Microneedling and Growth Factor Technology
Focal Point Salon & Spa provides the option to combine microneedling with advanced growth factor technology. Growth factor technology enables unparalleled wound healing, anti-aging and improved overall skin health.
Microneedling for Acne Scars
This procedure works on fine lines, wrinkles, scars (both acne and surgical) as well as shrinks pores.
Microneedling Results
Microneedling results will begin to appear between 1 to 3 weeks and improvements will be seen up to 6 months. A typical treatment program consists of each session usually last around 60 minutes, depending on the area being treated. Focal Point experts will recommend a series of 2-4 treatment sessions done every 2 to 4 weeks in order to see optimal results.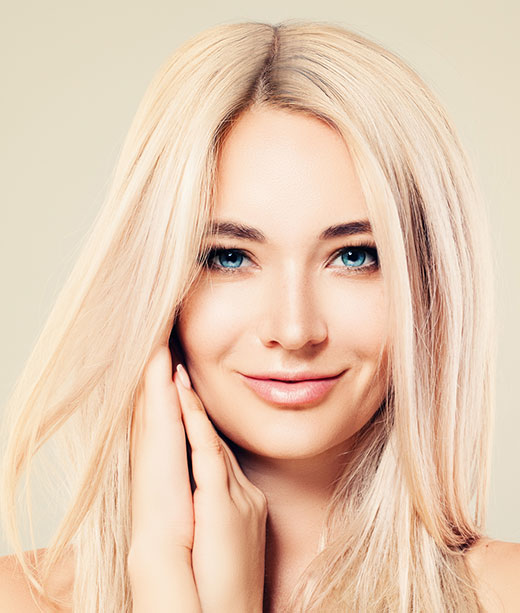 Microneedling Aftercare
Microneedling does not require any downtime for recovery, but the treatment will cause some redness that will fade within 1 day to 4 days.
Focal Point Post Procedure Kits
A personalized solution in one easy-to-use kit, Focal Point has partnered with Omni Innovations to combined six of the best products for at-home, follow-up care for micro-needling procedures.
Short Term Benefits of Microneedling
1. Significantly reduces inflammation and itchiness as the skin recovers
2. Greatly reduced downtime
3. Feels cool, soothing and hydrating
Long Term Benefits of Microneedling
1. Long Term Benefits Targeted blend of growth factors help build collagen and elastin
2. Promotion of luminosity, tightening and toning, and reduction of pore size in the skin
3. Creation of a simple, effective youthful aging skincare regime
What is Microneedling Combined with RF Microneedling?
Now, an innovative procedure combines microneedling with radiofrequency energy, taking skin rejuvenation to the next level. There are a number of reasons why RF microneedling needs to be your new go-to option for full skin rejuvenation today.
RF Microneedling
RF microneedling adds the element of radiofrequency energy to the traditional microneedling procedure. The RF energy is delivered via small needles. In addition to the benefits seen with the micro-injury provided by the microneedles, RF microneedling also delivers RF energy deep into the dermis further enhancing skin tightening and scar reduction. The RF energy heats the underlying layers, causing constriction and tightening of the skin, as well as the stimulation of collagen and elastin production. Because the RF energy is delivered so deeply, it can produce faster, more dramatic results.
Skin Resurfacing-Texture & Tone
At Focal Point Salon & Spa, we combine two cutting-edge technologies from Venus Viva™. NanoFractional RF and SmartScan to achieve the RF Microneedling treatment. Combining NanoFractional Radio Frequency (RF) and SmartScan technology we can achieve smoother, healthier skin by reducing signs of aging skin.
Venus Viva™ can treat, fine lines, wrinkles, pigmentation/sun spots, enlarged pores, scars, stretch marks, wrinkles, rosacea, and any other skin conditions that affect the texture of your skin.
Venus Versa™ skin resurfacing treatments combine two cutting-edge technologies: NanoFractional RF™ and SmartScan™. The two work together to treat multiple concerns at once with varying intensity, depending on your individual treatment needs.
The treatment works with tiny pins that safely deliver heat (via NanoFractional RF™) through the skin's surface. The SmartScan™ technology creates a unique pin pattern that's best suited to target your skin concerns. The pins create tiny micro-dermal wounds, which the body then works to heal naturally.
This process is what repairs signs of damage seen on the surface of the skin. Because the wounds are so small, the treatment is much more comfortable and the results are seen faster. You will notice smoother, healthier skin with minimal downtime.
Who is it for?
RF microneedling is appropriate for nearly any skin type and tone. The procedure addresses the following issues:
Fine lines and facial wrinkles
Scarring from acne and chicken pox
Mild to moderate skin laxity
Irregular skin texture and tone
Most patients will achieve full results with 3 treatment sessions, spaced about four weeks apart. The number of treatments will depend on how well the patient responds to the treatment and the severity of the skin issues to be addressed.
What is RF Microneedling Process?
Topical anesthetic is applied prior to treatment to ensure patient comfort throughout the procedure. Treatment usually takes 1 hour, depending on the size of the treatment area. Skin is typically red for the first day or two after treatment, but the redness is typically mild and much less than is often seen with laser procedures. There is little or no discomfort after the procedure and patients typically are able to return to regular activities within a day. Makeup can be applied 24 hours after the procedure to mask any residual redness.
Focal Point Post Procedure Kits
A personalized solution in one easy-to-use kit, Focal Point has partnered with Omni Innovations to combined six of the best products for at-home, follow-up care for micro-needling procedures.
Short Term Benefits
Significantly reduces inflammation and itchiness as the skin recovers
Greatly reduced downtime
Feels cool, soothing and hydrating
Long Term Benefits
Long Term Benefits Targeted blend of growth factors help build collagen and elastin
Promotion of luminosity, tightening and toning, and reduction of pore size in the skin
Creation of a simple, effective youthful aging skincare regime