Microneedling in Phoenix, AZ
Microneedling and Growth Factor Technology
Focal Point Salon & Spa provides the option to combine microneedling with advanced growth factor technology. Growth factor technology enables unparalleled wound healing, anti-aging and improved overall skin health.
What if you could enjoy the gorgeously smooth and beautifully clear look of your favorite photo filter in your everyday life? With microneedling from Focal Point Salon & Spa, you can achieve an incredibly fresh-faced glow using the same innovative treatment as the world's most beautiful celebrities with next to no downtime. Microneedling is a revolutionary new way to rejuvenate your skin for a youthful, glowing complexion – and best of all, you won't even need to go under the knife!
At Focal Point Salon & Spa, we've helped countless guests achieve their dream skin with our professional microneedling treatments in the Phoenix and Scottsdale area. You'll notice your fine lines fading, pores shrinking, and a reappearance of the soft, glowing skin of your youth – not to mention, you'll be able to confidently go makeup-free! We're putting a naturally gorgeous complexion within easy reach – why wait any longer to enjoy the stunning skin you've always wanted?
What is Microneedling?
Microneedling is a professional skin care treatment that uses a micro-pen device, which contains about a dozen tiny sterile micro-needles. When applied to the skin, these miniature needles create "micro-injuries" – which are actually a good thing! As a result, your skin's natural repair process is initiated, which leads to the increased production of elastin and collagen.
Also, microneedling treatments create tiny channels on the surface of your skin, which are ideal for absorbing skincare products. When you pair microneedling with high-quality skincare products, such as serums, you'll enjoy the benefits of enhanced effects.
On average, a microneedling treatment takes between 45 and 60 minutes, delivering virtually immediate results. After your treatment, you can expect to see a visible glow right away, and your skin will continue to improve over the next several weeks and even months.
The Focal Point Microneedling Method
Focal Point has invested in a medical grade microneedling device that has been proven to be sterile and controlled. Many devices on the market and used by providers do not have precision depth control or speed control that is critical to a successful treatment. In addition, all the products used during the treatment are prescription grade and approved by our medical director. When you combine these factors, the results will be far superior to those who use off the shelf devices and products.
One of the biggest benefits to choosing Focal Point Salon as your microneedling provider is having the option to incorporate growth factor serums and plasma-rich platelets (PRP) into your treatment experience. Offering the potential for accelerated healing and even more effective results, PRP and growth factor serums can take microneedling to the next level.
Another feature that sets Focal Point apart is our comprehensive approach to helping you look and feel your best. It's about more than just fixing your skin "for now;" we are here to be your trusted experts in a gorgeous complexion for life! During your consultation, you'll meet with a medical professional to discuss your personal goals, from picture-perfect skin to a healthier lifestyle. Together, we'll create a customized treatment plan that includes the products and services that will deliver the results of your dreams.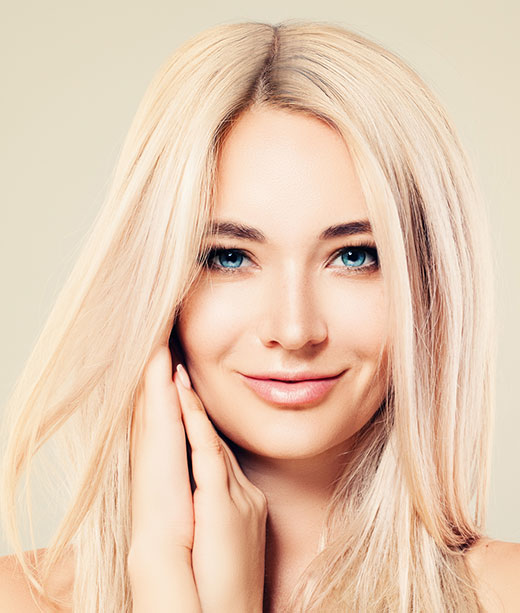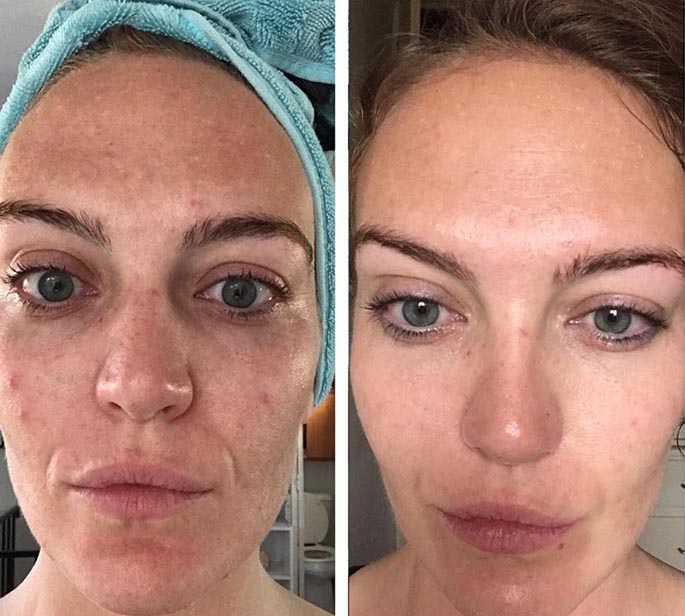 Benefits of Microneedling
There's a reason that microneedling is one of the most popular new treatments when it comes to skincare for the stars – many of the most famous faces we see in movies and television every day are achieving their celebrity-worthy glow with microneedling. Completely non-invasive and safe for nearly every one of our salon guests, microneedling offers an impressive array of benefits:
Stimulates collagen and elastin production
Reduces the appearance of wrinkles and fine lines
Contributes to a glowing, youthful complexion
Helps fade acne scarring, stretch marks, burns, and other blemishes
Decreases hyperpigmentation
Subtly boosts texture and volume
Minimizes the size of pores
Improves the deep-tissue absorption of skincare products
Allows for smoother makeup application, often dramatically reducing how much makeup is needed
What to Expect During Microneedling Recovery
The recovery process for microneedling involves virtually no downtime, allowing you to go back to your regular activities the next day. Right after the treatment, your skin might be slightly tingly and flushed, similar to how it might look after a facial. Any tightness, redness, or sensitivity is very mild and generally lasts no longer than three days.
Microneedling Results
One of the best parts of getting a microneedling treatment is that you'll immediately emerge with a beautiful, fresh-faced glow. For up to six months after your treatment, your skin will continue to look increasingly clearer, brighter, and smoother. Our team is passionate about helping guests achieve a healthy, glowing complexion, and we love to hear post-microneedling success stories about guests who feel confident with no makeup – often for the first time in their lives! The results from microneedling can truly be life-changing, not only transforming how you look, but also redefining the way you feel about yourself.
Most Focal Point Salon & Spa guests choose to schedule maintenance microneedling appointments every six to twelve months, depending on their skin type and desired look. If you want to maximize your results, you may be able to get microneedling as often as every six weeks.
Microneedling FAQs
Are you considering beginning microneedling treatments? Impressively effective and surprisingly non-invasive, this innovative treatment from Focal Point Salon & Spa might be just what you need to unlock the best skin of your life. The best way to get answers to all your microneedling questions is with a private consultation at our salon. We've put together a useful list of the most commonly-asked questions about the treatment here, for your convenience.
Does Microneedling Hurt?
Many of our guests are concerned that because microneedling involves a number of tiny needles, that it could be a painful procedure – but actually, that couldn't be further from the truth. The procedure is surprisingly painless, and most guests describe it as similar to the gentle feeling of a deep-tissue facial. You won't need to go under anesthesia or be prescribed specialized medication; instead, we use a simple numbing cream to make sure that you're comfortable throughout the experience.
Are you afraid of needles? Don't worry, because microneedling won't put you face to face with needles. The treatment actually uses a pen-shaped device, without visible needles, resembling a typical at-home microdermabrasion device. As a result, even guests who can't stand needles find that microneedling quickly becomes one of their go-to skin care treatments.
How Many Microneedling Treatments Will I Need?
When you visit our microneedling team for a personalized consultation, we can provide more details about your recommended treatment timeline. The number of microneedling treatments for optimal results depends mainly on your skin concerns and desired results. For example, many of our guests achieve their ideal complexion after three treatments, typically completed over the course of three months or so. Other guests, particularly those hoping to resolve severe acne scarring, deep wrinkles, or stretch marks, find that six to eight treatments are their magic number.
Can Microneedling Be Combined with Other Treatments?
Depending on your skincare concerns and goals, we might recommend that you combine your microneedling treatment with one of our signature serums or skincare products. After microneedling, your skin can better absorb products, including Vitamin C and growth factors. You'll be pleasantly surprised when you see the often-dramatic results you see when using our premium products after microneedling, including noticeable improvements in the texture and evenness of your skin.
Can I Get Microneedling While Pregnant or Breastfeeding?
One of the reasons that microneedling is so popular is that it's safe during all stages of life, even pregnancy and breastfeeding. There are no chemicals or fillers involved, so you can confidently undergo the no-risk treatment regardless of skin type, tone, and concerns.
Focal Point Post Procedure Kits
A personalized solution in one easy-to-use kit, Focal Point has partnered with Omni Innovations to combined six of the best products for at-home, follow-up care for micro-needling procedures.
Short Term Benefits of Microneedling
1. Significantly reduces inflammation and itchiness as the skin recovers
2. Greatly reduced downtime
3. Feels cool, soothing and hydrating
Long Term Benefits of Microneedling
1. Long Term Benefits Targeted blend of growth factors help build collagen and elastin
2. Promotion of luminosity, tightening and toning, and reduction of pore size in the skin
3. Creation of a simple, effective youthful aging skincare regime
What is Microneedling Combined with RF Microneedling?
Now, an innovative procedure combines microneedling with radiofrequency energy, taking skin rejuvenation to the next level. There are a number of reasons why RF microneedling needs to be your new go-to option for full skin rejuvenation today.
RF Microneedling
RF microneedling adds the element of radiofrequency energy to the traditional microneedling procedure. The RF energy is delivered via small needles. In addition to the benefits seen with the micro-injury provided by the microneedles, RF microneedling also delivers RF energy deep into the dermis further enhancing skin tightening and scar reduction. The RF energy heats the underlying layers, causing constriction and tightening of the skin, as well as the stimulation of collagen and elastin production. Because the RF energy is delivered so deeply, it can produce faster, more dramatic results.
Skin Resurfacing-Texture & Tone
At Focal Point Salon & Spa, we combine two cutting-edge technologies from Venus Viva™. NanoFractional RF and SmartScan to achieve the RF Microneedling treatment. Combining NanoFractional Radio Frequency (RF) and SmartScan technology we can achieve smoother, healthier skin by reducing signs of aging skin.
Venus Viva™ can treat, fine lines, wrinkles, pigmentation/sun spots, enlarged pores, scars, stretch marks, wrinkles, rosacea, and any other skin conditions that affect the texture of your skin.
Venus Versa™ skin resurfacing treatments combine two cutting-edge technologies: NanoFractional RF™ and SmartScan™. The two work together to treat multiple concerns at once with varying intensity, depending on your individual treatment needs.
The treatment works with tiny pins that safely deliver heat (via NanoFractional RF™) through the skin's surface. The SmartScan™ technology creates a unique pin pattern that's best suited to target your skin concerns. The pins create tiny micro-dermal wounds, which the body then works to heal naturally.
This process is what repairs signs of damage seen on the surface of the skin. Because the wounds are so small, the treatment is much more comfortable and the results are seen faster. You will notice smoother, healthier skin with minimal downtime.
Who is it for?
RF microneedling is appropriate for nearly any skin type and tone. The procedure addresses the following issues:
Fine lines and facial wrinkles
Scarring from acne and chicken pox
Mild to moderate skin laxity
Irregular skin texture and tone
Most patients will achieve full results with 3 treatment sessions, spaced about four weeks apart. The number of treatments will depend on how well the patient responds to the treatment and the severity of the skin issues to be addressed.
What is RF Microneedling Process?
Topical anesthetic is applied prior to treatment to ensure patient comfort throughout the procedure. Treatment usually takes 1 hour, depending on the size of the treatment area. Skin is typically red for the first day or two after treatment, but the redness is typically mild and much less than is often seen with laser procedures. There is little or no discomfort after the procedure and patients typically are able to return to regular activities within a day. Makeup can be applied 24 hours after the procedure to mask any residual redness.
Focal Point Post Procedure Kits
A personalized solution in one easy-to-use kit, Focal Point has partnered with Omni Innovations to combined six of the best products for at-home, follow-up care for micro-needling procedures.
Short Term Benefits
Significantly reduces inflammation and itchiness as the skin recovers
Greatly reduced downtime
Feels cool, soothing and hydrating
Long Term Benefits
Long Term Benefits Targeted blend of growth factors help build collagen and elastin
Promotion of luminosity, tightening and toning, and reduction of pore size in the skin
Creation of a simple, effective youthful aging skincare regime